DC Drives and Motors
DC SRC/thyristor drives and DC motors remain common in industries, such as metals, cranes, mining and printing. The current trend is to replace DC systems with new AC drives and motors to reduce maintenance overheads, however, this can often be a significant task that requires the machinery to be taken out of service for an extended period while mechanical and electrical rework is undertaken. Utilizing the existing DC motor and upgrading the DC drive is often the most attractive option. DC motors are usually well built and capable of offering many more years of service, the project costs are usually much lower and the disruption and risks are minimised.
Mentor MP
25A to 7400A Two or four quadrant operation (regenerative)
24V – 480V / 500V – 575V / 500V – 690V
Mentor MP brings DC drive technology up to date, enabling existing and new DC motors to provide economic and productive service. DC drive technology remains cost effective, efficient and is relatively simple to implement. For new applications DC drive provides many advantages, especially for regenerative and high power applications.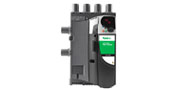 FXMP25 Field Controller
The FXMP25 is an external field controller that may be connected digitally to a Mentor MP DC drive using a standard RJ45 connection, allowing set-up by standard drive parameters. The FXMP25 can also function in standalone mode using its integrated keypad and display.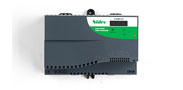 DC Motors
Leroy Somer is a Nidec sister company to Control Techniques, specialising in the manufacture of motors. Together we can offer unrivaled expertise in DC motor and drive applications. By combining Control Techniques Mentor MP Drive with the Leroy Somer LSK DC Motor, we can deliver the universal DC drive solution.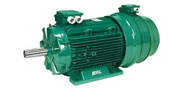 DC Superseded Products
Information to support Control Techniques legacy products, these are products that are no longer in volume production. While these may not be available new, it is likely that we can still repair and service them.