Specialized Flow Solutions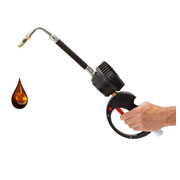 Badger Meter Flow Instrumentation understands that companies cannot manage what they cannot measure – and leverages more than a century of flow measurement expertise and a technology-rich portfolio to optimize customer applications worldwid
Automotive Fluid Products
Automotive fluid products are used to measure a variety of fluids used in the automotive industry including engine oil, engine coolant, automatic transmission fluid, and wiper fluid.
Concrete
Concrete products are used to measure and precisely control the amount of water and chemical additives used in the production of concrete.
Water Conditioning
Water Treatment Flow Systems are specifically designed for commercial and industrial water treatment operations.
Aerospace Solutions
Cox Exact provides solutions to aircraft manufacturers, engine developers and test laboratories by offering unique, integrated flow meter system packages.
Industrial Solutions
The Cox OEM Blending Flow Meter and OEM Custody Transfer.