AC Drives and Motors
Control Techniques AC drives (variable frequency drives or variable speed drives) provide world-class solutions to the widest range of applications and industries. Our drives offer: Wide power and voltage ranges with high performance motor control within a compact size and robust design for long and reliable service Extendable capabilities through a large range of click-in option modules for ease of use Integrated programmable automation and motion control
Unidrive M
Unidrive M is designed specifically for industrial applications. Led by the results of extensive customer-driven market research, we have tailored each Unidrive M model to specific application needs identified within industry.
Unidrive M is evolving the future of the automation industry with the latest drive technology which includes over 21 patents granted and 42 patents pending.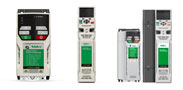 Powerdrive F300 AC Drives
1.1 kW – 2.8 MW (1.5 – 4,200 hp) 200 V / 400 V / 575 V / 690 V
Powerdrive F300 is designed to control all AC induction motors and sensorless permanent magnet motors on the market. Even greater performance and energy efficiency savings can be achieved with our Dyneo® package which includes the Powerdrive F300 and the LSRPM permanent magnet motor.
Powerdrive F300 High Power Modular AC drives are tailor-made for the fan, pump and compressor market.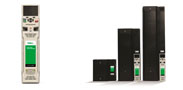 Affinity – HVAC and Refrigeration Drives
1.1 kW – 132 kW (1.5 hp – 200 hp) 200 V / 400 V / 575 V / 690 V
Affinity is Control Techniques' dedicated AC Drive for HVAC and refrigeration systems, designed specifically to meet the needs of consultants, contractors and owners of modern commercial buildings. Affinity offers all of the drive functionality and accessories to simply and efficiently solve your fan, pump and compressor applications.
Affinity is available with IP21 (NEMA 1) and IP54 (NEMA 4) environmental protection.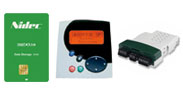 Elevator Drives
Control Techniques is a leading supplier of variable speed drive technology to the elevator industry, with over 3 million elevators in operation with our control equipment worldwide. Backed by our global network of Automation Centers we provide local expertise and support, along with quick delivery of robust and dependable products.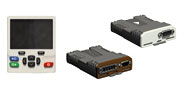 Unidrive SP
0.37 kW – 1.9 MW 200 V / 400 V / 575 V / 690 V
Unidrive SP are standard AC input, AC output drives. The variable speed drives are easy to install and commission and can be applied in a wide range of applications.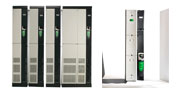 Commander SK
0.25 kW – 132 kW (0.33 hp – 200 hp) 100V / 200V / 400V / 575V / 690V
Commander SK is easy to use and offers great value. The drive modules are compact and offer excellent motor control.
With onboard intelligence, I/O, Ethernet and fieldbus communications options, Commander SK allows you to do far more than you would expect from a standard open loop drive.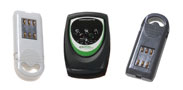 AC Drives Superseded Products
Information to support Control Techniques legacy products, these are products that are no longer in volume production. While these may not be available new, it is likely that we can still repair and service them.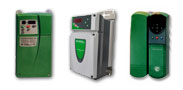 High Efficiency AC Motors
Control Techniques sister company Leroy-Somer specializes in the design and manufacture of industrial AC and DC electric motors, mechanical power transmissions and alternators. Leroy-Somer has created an international network of 470 centres of expertize and service centres capable of offering you the sales support and technical assistance you need, 24 hours a day, 7 days a week throughout the world.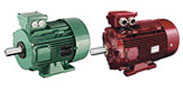 Upgrading from Unidrive SP and Commander SK
Unidrive M is Control Techniques' range of industrial AC drives. Unidrive M's design is based on the success and popularity of Unidrive SP and Commander SK, and incorporates market-leading technologies.
The Unidrive M family comprises six drives – giving customers greater choice when selecting a suitable product for their application.