Aventics
Aventics, formerly known as Bosch Rexroth is one of the world's leading manufacturers of pneumatic components and systems. The pneumatic engineering company provides products and services for industrial automation, as well as the food, packaging, medical, and energy technology industries. The company also develops solutions for the commercial vehicles, marine, and railway technology sectors.
By integrating electronics, the use of state-of-the-art materials, and focusing on machine safety and the Internet of Things (Industry 4.0), Aventics is a pioneer in applied and environmentally-friendly solutions. Aventics is preparing for the future by expanding its approach to digitalization.
With around 150 years of expertise in pneumatics, Aventics employs over 2,000 associates worldwide. From production sites in Germany, France, Hungary, the USA, and China, Aventics markets its products in over 100 countries through direct sales and sales partners. The Aventics Group has received multiple certifications, including ISO 9001 and ISO/TS 16949 for quality, ISO 50001 for energy management, and ISO 14001 for environmental management.
Pneumatic Cylinders, Drives and Grippers
AVENTICS pneumatic cylinders: piston rod cylinders, rodless cylinders, and rotary drives – high performance, versatile, reliable.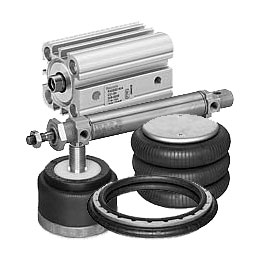 Cylinder Accessories
They are unimposing but essential. They simply belong there: the right accessories for the job. AVENTICS has always attached great importance to having an extensive program of accessories in order to ideally meet the needs of the most varied applications.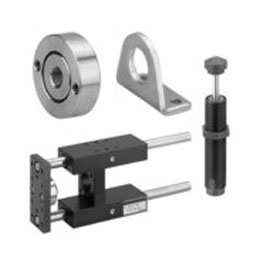 Valves and Valve Systems
From the mechanically, pneumatically or electrically actuated single valve to highly functional, modular valve systems and fieldbus connections, the AVENTICS product range covers all valve requirements.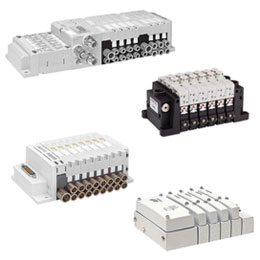 Valves and Valve Systems according to Standard
Valve systems and valves according to standard have a standardized interface and are available for individual wiring as well as in a plug-in version. In addition, our ISO valves cover a flow rate of up to 6,000 l/min.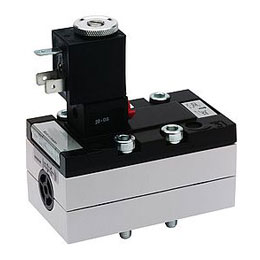 Pressure Regulators
AVENTICS ensures precisely controlled pressure in a wide range of applications with electopneumatically or manually operated pressure regulators, as well as pressure relief valves.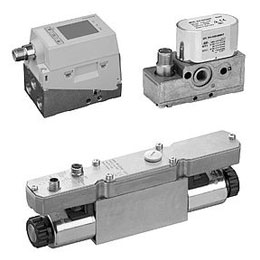 Flow and Check Valves
Unobtrusive but reliable: throttle, non-return, shut-off, and logic valves from AVENTICS – for installation or combination with pneumatic components.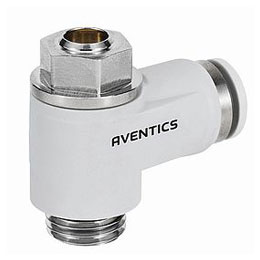 Compressed Air Preparation
High-quality filtering, control, and lubrication – all the components and accessories you need for reliable compressed air preparation.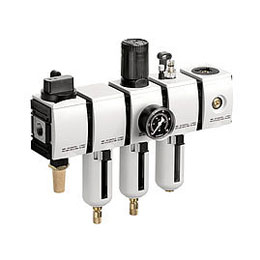 Vacuum Technology
The perfect pneumatic components for individual handling requirements, including non-contact gripping, mechanical gripping, and vacuum gripping.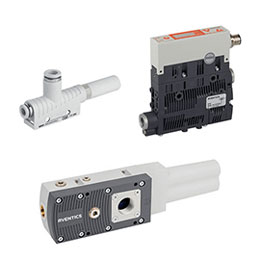 Sensor Technology
The sensors from AVENTICS allow you to measure the position and flow of your pneumatic system and detect the position of cylinder pistons and workpieces.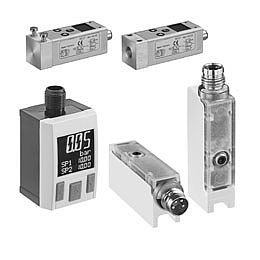 Pneumatic Connection Technology
Pneumatic connection technologies from AVENTICS. Premium connection pieces perfectly complement high-quality machine elements.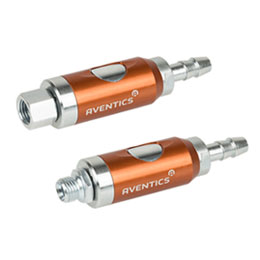 Electrical Connection Technology
From plugs and cables for connecting individual valves, to multipole solutions for valve systems and active components.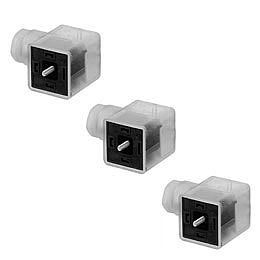 Smart Pneumatics
AVENTICS offers direct added value for your IoT concept, with smart components that integrate seamlessly into a digital environment thanks to on-board intelligence and compliance with all relevant communication standards.