Cognex Surface Vision
Cognex SmartView System provides robust inspection solution that no other surface vision platform available in the market today can offer the robust features, flexibility, and proven quality results. Using Cognex synchronized camera technology, combined with state-of-the art software and lighting, cognex can capture defect images across multiple inspection angles to deliver unprecedented surface detection, monitoring, gauging, reporting and classification accuracy in real time.
SmartAdvisor
When it comes to web and video monitoring and process analysis in a flexible and easy-to-use surface vision system, SmartAdvisor™ is the preferred choice across the metals, paper, plastics, nonwovens and glass industries. The advanced features of SmartAdvisor offer the capability to track quality issues from root cause to failure using strategically placed cameras at multiple locations, high-intensity lighting and Cognex's industry-leading synchronization technology. With SmartAdvisor, you can quickly and easily pinpoint the exact cause of a defect or material break across multiple inspection locations from the beginning of a process to the end. This complete process visualization helps to reduce waste, increase production efficiencies, and maximize your return on investment.
Upgrades and Enhancements
In addition to the software developed for your application SmartView also has optional packages to provide added value for your application. These include various learning classifiers, video capture and storage, advanced report-generating programs, and software to evaluate the overall quality of the material being produced.
Surface Vision Training
Get the most out of your SmartView system through training courses designed to develop your technical abilities quickly. •Accelerate your learning curve •Improve engineering proficiency •Increase operations productivity •Maximize uptime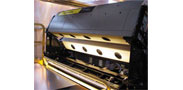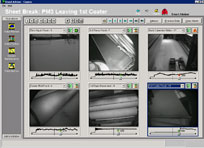 3. SmartView® Nonwovens Web Inspection Systems